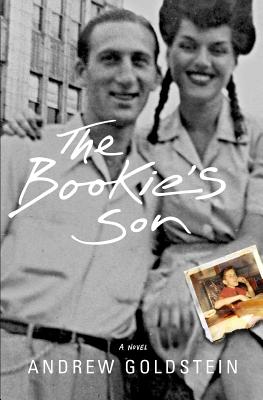 The Bookie's Son
Paperback

* Individual store prices may vary.
Description
The year is 1960 and the place is the Bronx. All twelve-year-old Ricky Davis wants to do is play stickball with his friends and flirt with the building super's daughter. But when his father crosses gangster Nathan Glucksman and goes into hiding, Ricky has to take over his father's bookie business and figure out a way to pay back his debt-before the gangsters make good on their threats. Meanwhile, Ricky's mother, Pearl, a fading beauty of failed dreams, plots to raise the money by embezzling funds from one of her boss's clients: Elizabeth Taylor. Fast-paced, engrossing and full of heart, The Bookie's Son paints the picture of a family forced to decide just how much they're willing to sacrifice for each other-and at what cost.
Sixoneseven Books, 9780984824502, 246pp.
Publication Date: May 1, 2012
About the Author
Andrew Goldstein is in the third act of his adult life. Act I: Husband, writer, tree planter, assistant librarian, organic orange and olive farmer, school bus driver, Zamboni driver, editor, tennis pro, stock broker, power transformer tube winder. Act II: Father, no longer writer, custom builder, youth soccer coach. Act III: Grandfather, table tennis player, writer again, lives in Concord, Massachusetts and enjoys waking up each morning to the birds chirping and the day that awaits him. The Bookie's Son is his first novel.