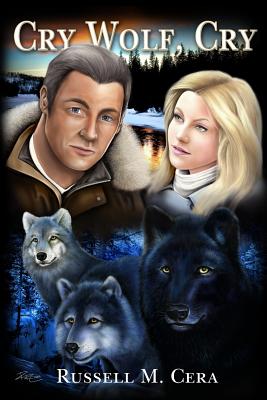 Cry Wolf, Cry (Paperback)
Libra Books, Incorporated, 9780984825004, 276pp.
Publication Date: December 3, 2011
* Individual store prices may vary.
Description
Jeffrey Reese, a writer of the outdoors, is sent by his magazine to report on wolves desperately trying to survive in the Bitterroot Mountains of Montana and Idaho only to find the wolves' greatest struggle is with man's hatred. Reese's contact with wolves draws him physically and emotionally into the mystique of creatures with human-like emotions. Happenstance brings Reese into the lives of Lakota, an immensely intelligent beta wolf, Jacy Cayuse, a Nez Perce youth infatuated with wolves, and Elizabeth Dalton, the alluring daughter of a prominent rancher and devout hater of wolves. Reese, with a painful history of his own, helps Lakota recover from a tragic event, but it is Lakota's brother Bartok who becomes the hero with the strength and spirit that is the embodiment of his kind. The travails of wolves intertwine with the conflicts of the human characters as Reese attempts to overcome heartbreak and learns to live and love anew. With unflagging devotion for each other, the wolves will pad into the reader's heart. Anoki, the babysitter, will break it; then Dyami, the alpha female, will mend it. The co-adventures of Nitika, a strong-willed wolf-dog, and Yuma, the disperser son of the powerful Bartok, will intrigue. The friendliness of Lakota will make him your favorite- until you know the impetuous Yuma. Their stories will merge into an unforgettable tale of triumph from tragedy told with no exaggeration of the wolf's capacity for emotional capabilities so akin to our own. Cry Wolf, Cry is a story about people; it is a story about wolves. It is a tale about heartbreak and glory, about hate and love; it is a chronicle of the sadness and happiness of life itself. ------------------------------------------------------------------------------------------------------------ Russell M. Cera lives in West Islip, New York, and is the author of Fruit of the Bad Seed, a memoir-like novel about teaching during the turbulent '60s. His passion for writing and for wolves stems from a romance with the outdoors and his love for dogs. "With pen," he says, "I can go wherever my imagination allows, and, if I choose, I can even run and hunt with the magnificent gray wolves, my favorite animals on Earth.