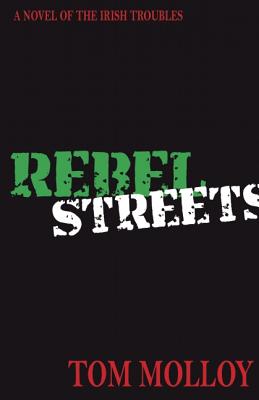 Rebel Streets
A Novel of the Irish Troubles
Paperback

* Individual store prices may vary.
Description
Set in Northern Ireland, "Rebel Streets" takes an unblinking look at what happens when ordinary people are thrust into a world of violence, extremism, and betrayal--where options are few and consequences severe. Without resorting to caricature or stereotypes, Tom Molloy invites the reader back to a time of religious violence known as the Troubles.
Praise For Rebel Streets: A Novel of the Irish Troubles…
"Tom Molloy's gripping novel puts readers in the hands, hearts, and minds of those who lived and died by the life-and-death code of The Troubles in Northern Ireland. Rebel Streets recreates that time in a story that, like the sectarian war itself, is by turns poignant, brutal, and inevitably tragic. I read it in one hold-your-breath sitting." Gerry Boyle, author of Port City Black and White
Rebel Streets begins with a harrowing interrogation scene that binds two men togetherone a member of the IRA and the other a detective with the RUC (Royal Ulster Constabulary)in an unholy alliance that wreaks havoc in the streets and homes of Belfast. Molloy's Ireland is already in our hearts, and his characters will also find a place there as they move toward the powerful and closing pages of this exhilarating and devastating novel." Pamela Painter, author of Wouldn't You Like to Know
Praise for Tom Molloy's The Green Line:
"Molloy's style is impressive in its tense self-control, conveying impacted emotion with a bare minimum of words. . . . The characters are vividly drawn, the whole thing is painfully realistic, and Tom Molloy has made an impressive debut."Publishers Weekly
Nortia Press, 9780984835911, 232pp.
Publication Date: January 15, 2013
About the Author
Tom Molloy has driven 18-wheelers, served as a volunteer firefighter, de-iced commercial jetliners, worked as a social worker, and accompanied IRA fighters during street battles while covering the Troubles in Northern Ireland as a freelance journalist. On several occasions Molloy was detained by British security forces, and was once sent on a brief stint to the infamous Castle Rae detention center, where his novel "Irish Streets" opens. Other books by Molloy include "The Vandal" and "The Green Line."
or
Not Currently Available for Direct Purchase