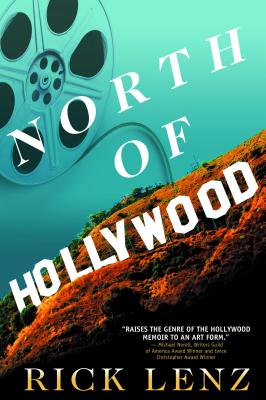 North of Hollywood (Paperback)
A Memoir
Bublish, Inc., 9780984844210, 278pp.
Publication Date: October 5, 2018
Other Editions of This Title:
Hardcover (3/5/2019)
Hardcover (2/15/2012)
* Individual store prices may vary.
Description
In his forties, after startling good fortune as an actor/playwright (he's had plays performed in New York and on PBS; played leading roles in fi lms, on television, and stage with some of the greatest stars in Hollywood history), Rick Lenz finds it all falling apart. One evening in North Hollywood, standing alone, naked--not only metaphorically--on the stage of a tiny Equity Waiver theater, it hits him that his career has dropped out of frame and into helpless freefall. North of Hollywood is the story of his rise, fall, and rehabilitation, thanks to the faithful support of one woman.
"The talented actor, Rick Lenz, is always charming and funny. The writer, Rick Lenz, is equally talented, charming, funny, but with a perceptive and poignant wisdom as he examines his life as an actor, a husband, a father and the vicissitudes of all three. An essential book for anyone who has ever said they want to be an actor and for anyone who was lucky enough not to...Compulsively readable "
-- MICHAEL KAHN, DIRECTOR,
AMERICAN THEATER HALL OF FAME,
OBE, TONY WINNER & FORMER
HEAD OF DRAMA AT JULLIARD