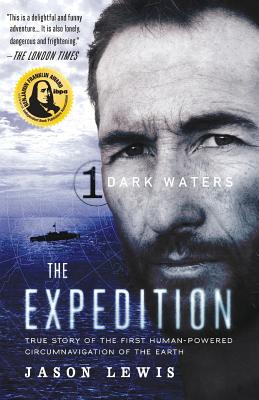 Dark Waters (the Expedition Trilogy, Book 1) (Paperback)
Billyfish Books LLC, 9780984915507, 244pp.
Publication Date: August 1, 2012
* Individual store prices may vary.
Description
He survived a terrifying crocodile attack off Australia's Queensland coast, blood poisoning in the middle of the Pacific, malaria in Indonesia and China, and acute mountain sickness in the Himalayas. He was hit by a car and left for dead with two broken legs in Colorado, and incarcerated for espionage on the Sudan-Egypt border.
The first in a thrilling adventure trilogy, Dark Waters charts one of the longest, most gruelling, yet uplifting and at times irreverently funny journeys in history, circling the world using just the power of the human body, hailed by the London Sunday Times as "The last great first for circumnavigation."
But it was more than just a physical challenge. Prompted by what scientists have dubbed the "perfect storm" as the global population soars to 8.3 billion by 2030, adventurer Jason Lewis used The Expedition to reach out to thousands of schoolchildren, calling attention to our interconnectedness and shared responsibility of an inhabitable Earth for future generations.
Winner of the 2013 BENJAMIN FRANKLIN, ERIC HOFFER and NATIONAL EXCELLENCE AWARDS. Also the 2012 SOUTHERN CALIFORNIA BOOK FESTIVAL AWARD and FOREWORD REVIEWS BOOK of the YEAR.