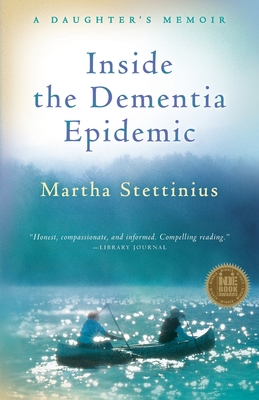 Inside the Dementia Epidemic (Paperback)
A Daughter's Memoir
Dundee-Lakemont Press, 9780984932603, 372pp.
Publication Date: September 21, 2012
* Individual store prices may vary.
Description
A fascinating and hopeful memoir about one woman's journey into family caregiving, and a remarkable, vivid story of the challenges of Alzheimer's care. With the passion of a committed daughter and the fervor of a tireless reporter, Martha Stettinius weaves this compelling story of caregiving for her demented mother with a broad exploration of the causes of Alzheimer's disease, means of treating it, and hopes for preventing it. She shares the lessons she's learned over seven years of caregiving at home, in assisted living, a rehabilitation center, a "memory care" facility for people living with dementia, and a nursing home. One in 8 people over age 65 has Alzheimer's disease, and nearly fifty percent of those over age 85. Appendices share facts that we all need to know, including: how to get a diagnosis of Alzheimer's disease; the benefits of early diagnosis; the risk factors for Alzheimer's disease; possible preventive measures; and how to plan for long-term care. The author's greatest gift to readers is that of optimism that caregiving can deepen love, that dementia can be fought, and that families can be strengthened. Her book is appealing, enlightening, and inspiring.