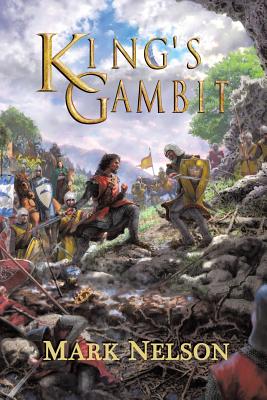 King's Gambit (Paperback)
Hadley Rille Books, 9780984967018, 330pp.
Publication Date: May 25, 2013
* Individual store prices may vary.
Description
Publishers Weekly: "Nelson returns to the world of The Poets of Pevana, offering another enjoyable take on romantic fantasy." The subtle victories of summer have faded beneath a winter of Northern occupation. King Roderran's invasion plans have ripened. His soldiers muster the Pevanese into their ranks, churn fallow fields into mud, and turn the region into an armed camp. Come spring, there will be war. The King's arrival launches a flurry of preparations that sets the already turbulent city on edge. Prince Donari must contend with rumors of assassination, the disrespect of his liege-lord cousin, and the manipulations of the Lord Prelate Byrnard Casan. Trapped between fealty and treason, Donari faces impossible decisions. He must save his city and those closest to him. Somehow. The coming storm will test the poets of Pevana in ways none of them could have foreseen. Poetry will not win this time--swords and spears will have their day--but Donari and Eleni, Devyn and Talyior must keep their faith in words to walk the tenuous paths between loyalty and betrayal, freedom and servitude, hope and despair.