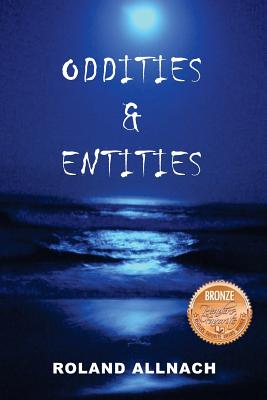 Oddities & Entities (Paperback)
All Things That Matter Press, 9780985006648, 270pp.
Publication Date: March 6, 2012
* Individual store prices may vary.
Description
"THERE'S MORE TO THIS WORLD THAN FLESH AND BONE." Set in the mysterious space between the everyday world and an existence just beyond reach, "Oddities & Entities" traces a path through the supernatural, the paranormal, and the speculative. With moments of horror, dark humor, and philosophical transcendence, these tales explore a definition of life beyond the fragile vessel of the human body.
About the Author
Roland Allnach, after working twenty years on the night shift in a hospital, has witnessed life from a slightly different angle. He has been working to develop his writing career, drawing creatively from literary classics, history, and mythology. His short stories, one of which was nominated for the Pushcart Prize, have appeared in several publications. His first anthology, 'Remnant', saw publication in 2010. It has since gone on to critical acclaim and placed as a Finalist/Science Fiction in the 2011 National Indie Excellence Awards. 'Oddities & Entities' marks his second stand alone publication. When not immersed in his imagination, he can be found at his website, www.rolandallnach.com, along with his published stories. Writing aside, his joy in life is the time he spends with his family.