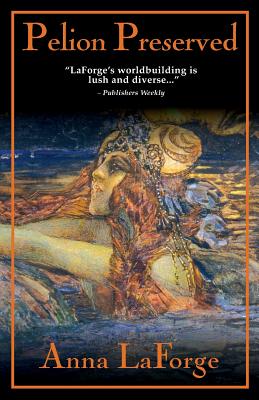 Pelion Preserved (Paperback)
Newcal Publishing, 9780985016883, 470pp.
Publication Date: January 30, 2016
* Individual store prices may vary.
Description
Destruction or preservation for the city of Pelion? For generations Pelion has been a city of rumor across the land, guarded and hidden behind its walls. Yet for the last hundred years, Pelion has opened its gates to seekers from foreign realms, returning those transformed by the Gift of the Sowers to use their new skills in towns, villages, and scattered settlements spread across a vast, empty continent. But not all transformations are successful ones. The Nineteenth Mother of Pelion's stewardship begins in tragedy and unheard-of murder, an event that leaves one adept dead and another driven mad. Still, she perseveres in keeping the promise of the Sowers--aliens who had seeded this world with the remnants of a ravaged and broken Earth--a promise of human enlightenment and a world reborn. Now she must confront dire threats to the fulfillment of her task: the people of Pelion, long isolated behind their walls, reject the chance of transformation and, led by the President of the Guild Council, are starting to reject the idea of the Maze itself, as well as the foreigners who enter there. In the face of mounting civil unrest, the Mother vows that the Maze will endure. If the Mother's design--to bring together a scarred prince and a blind bard--should succeed, it would prove that the Gift can be received by all and that out of tragedy and failure, hope can be reborn. For in that hope lies the critical balance of whether Pelion will turn from its path and preserve only the prejudice of the past or embrace the preservation of a promise for the rest of the undiscovered world . . . Pelion Preserved. The shattering third volume of the Maze series.