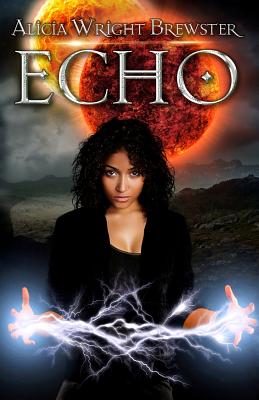 Echo (Paperback)
Dragonfairy Press LLC, 9780985023027, 291pp.
Publication Date: April 25, 2013
* Individual store prices may vary.
or
Not Currently Available for Direct Purchase
Description
A young adult science fiction adventure novel, this story features a strong, but flawed heroine and themes of friendship, loss, faith, tolerance and the end of the world. With the countdown clock showing 10 days until the end of their planet, everyone has been notified and assigned a duty but the problem is no one knows for sure how everything will end. Energy-hungry Mages are the most likely culprit, traveling toward a single location from every corner of the continent. Fueled by the two suns, each Mage holds the power of an element: air, earth, fire, metal, water, or ether. They harness their powers to draw energy from the most readily available resource: humans. Ashara has been assigned to the Ethereal task group, made up of human ether manipulators and directed by Loken, a young man with whom she has a complicated past. Loken and Ashara bond over a common goal: to stop the Mages from occupying their home and gaining more energy than they can contain. But soon, they begin to suspect that the future of the world may depend on something unexpected Ashara's death.
About the Author
Alicia Wright Brewster holds multiple degrees in computer science. This is her debut novel. She lives in Atlanta.
Advertisement