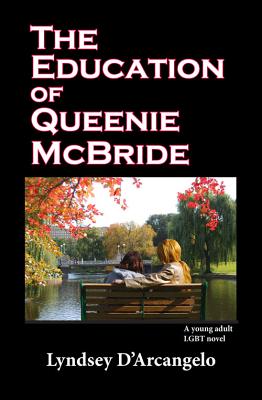 The Education of Queenie McBride (Paperback)
Publishing Syndicate, 9780985060244, 223pp.
Publication Date: August 14, 2012
* Individual store prices may vary.
Description
In the LGBT Young Adult/Teen novel proves that sometimes the most important education happens outside of the classroom. Over-privileged and overconfident, Queenie McBride thinks she has college figured out. But as soon as classes begin at Boston University, she realizes that this isn't anything like her private high school. Luckily, her best friend JJ is there to help keep her in line. When Queenie meets Pudge, a homeless LGBT teen, her entire world is forever changed. With the help of Izzy, a strong-headed and beautiful social worker, Queenie learns how to be there for Pudge, leave her old habits behind and become the person she's always wanted to be.
About the Author
Lyndsey D Arcangelo is a freelance writer for various LGBTpublications and a paid columnist for "Curve," the nation s bestselling lesbian magazine. She works with LGBT high school kids and is the author of "The Trouble with Emily Dickinson," for which she won the Golden Crown Literary Society Award for a debut author. She lives in Buffalo, New York."
or
Not Currently Available for Direct Purchase