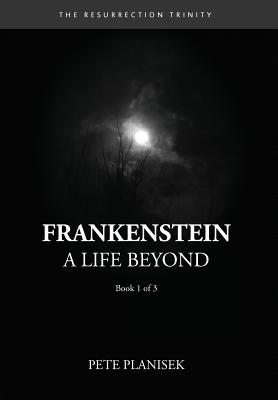 Frankenstein a Life Beyond (Hardcover)
(book 1 of 3) the Resurrection Trinity
Enceladus Literary LLC, 9780985098230, 362pp.
Publication Date: September 22, 2017
* Individual store prices may vary.
Description
Ten years after the loss of his entire family to madness and death, Ernest Frankenstein finds himself compelled to return to the city of his birth, Geneva, in order to discover if his elder brother, Victor, might still be alive. Only Victor can provide the answers to questions, which have long plagued Ernest. The quest for answers will force Ernest to confront demons, both internal and external, from his past, which refuse to be at peace and which ultimately will endanger both he and his new family. Hunted across Europe their only hope may lie with a French spy, Ernest's childhood friend, and a mysterious gypsy girl whose people believe that Ernest will lead humanity to its salvation or final destruction.

Frankenstein A Life Beyond (Book 1 of 3) The Resurrection Trinity by Pete Planisek is a direct sequel to Mary Shelley's iconic story, Frankenstein, which examined Victor Frankenstein's quest to both create and kill an unnamed creature that ultimately destroys all but one member of the Frankenstein family, Victor's brother, Ernest. Frankenstein A Life Beyond explores many of the issues left open by the original, while establishing new characters and mysteries.

Join the new adventure by purchasing Frankenstein A Life Beyond (Book 1 of 3) The Resurrection Trinity, the first installment of a three book story.