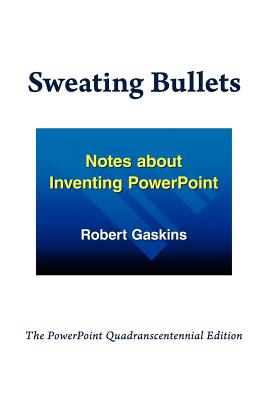 Sweating Bullets (Hardcover)
Notes about Inventing PowerPoint
Vinland Books, 9780985142407, 512pp.
Publication Date: April 20, 2012
Other Editions of This Title:
Paperback (4/20/2012)
* Individual store prices may vary.
Description
PowerPoint was the first presentation software designed for Macintosh and Windows, received the first venture capital investment ever made by Apple, then became the first significant acquisition ever made by Microsoft, and is now, twenty-five years later, installed on over one billion computers worldwide. Robert Gaskins (who invented the idea, managed its design and development, and then headed the new Microsoft group) has written this book to commemorate the twenty-fifth anniversary of PowerPoint, recounting stories of the perils narrowly evaded as a startup, dissecting the complexities of being the first distant development group in Microsoft, and explaining decisions and insights that enabled PowerPoint to become a lasting success.