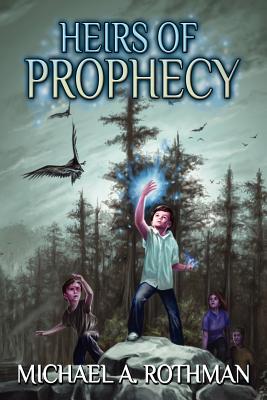 Heirs of Prophecy (Paperback)
M & S Publishing, L.L.C., 9780985169701, 380pp.
Publication Date: April 1, 2012
Other Editions of This Title:
Hardcover (4/1/2012)
* Individual store prices may vary.
Description
The Riverton family had been enjoying a simple summer vacation when, through a fluke of nature, they found themselves in a strange new land. The Riverton brothers quickly realize that in this world, they have gained unusual powers. Powers that their parents fear will attract the attention of Azazel himself - the merciless wizard who brutally controls this world. The two brothers soon learn that an ancient prophecy has finally been initiated by their arrival in Trimoria. As the heirs of this prophecy, they are destined to lead the armies of men, dwarves, elves, and even a misfit ogre against the prophesied demon horde. Only one thing stands in their way. The evil wizard who has learned of their presence, and has sent assassins to wipe them from existence.