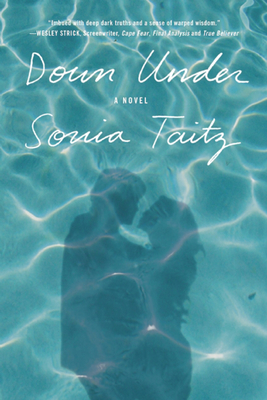 Down Under
Paperback

* Individual store prices may vary.
Description
Down Under is a passion-stoked novel about first love and second chances. A young Catholic teen, abused by his conservative father, falls in love with a prim Jewish girl whose strict parents reject him. Call Down Under a boy-meets-girl, boy-loses-girl tale with a twist: Romeo and Juliet in outer suburbia. Fate takes the boy, Collum Whitsun, to Australia, where he becomes an international movie star. Decades later, when his career derails and his mind unravels, he begins a quest back to the past. The girl he loved, Judy Pincus, is now Jude Ewington, a middle-aged mother of twin boys, with a long-term marriage in the doldrums. Nostalgia, hurt, and fantasy draw Collum and Jude together again, in a mating dance that reveals every shade of their folly and hope. Down Under take a wise, witty look at the struggles of aging, class, faith, and love. Most of all it explores the hidden meanings of loyalty. Part farcical romp, part lyrical romance, Down Under explores the road not taken--and the mayhem that ensues when lives are daringly re-routed.
McWitty Press, 9780985222741, 284pp.
Publication Date: November 11, 2014
About the Author
Sonia Taitz is the author of In the King's Arms, and her previous book Mothering Heights garnered her praise as "an incisive, funny writer"(People) who is both "wise and witty" (Publishers' Weekly) and was cited in O: The Oprah Magazine as one of the best things ever written about motherhood. The Watchmaker's Daughter, a memoir published last year, displayed Sonia's deep binocular vision as the American child of European concentration camp survivors. Described as both "heartwrenching and funny" by People, the spirit of that book now informs her forthcoming novel, Down Under. She lives in New York City.