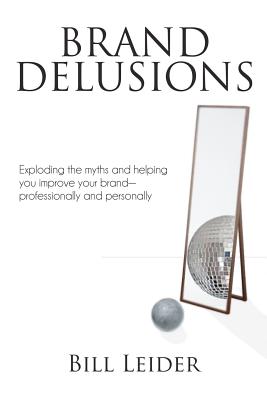 Brand Delusions (Paperback)
Exploding the Myths and Helping You Improve Your Brand - Professionally and Personally
William Leider & Associates, 9780985256609, 258pp.
Publication Date: September 21, 2012
* Individual store prices may vary.
Description
Brand Delusions delivers a unique, entertaining and enlightening exposition of what Brands truly are - well beyond traditional marketing driven definitions. The book masterfully weaves real-life, relevant messages throughout this engaging, fictional story about corporate life and the journey of self discovery taken by a group of quirky, complex characters that all of us will relate to in some way. A page-turner filled with practical lessons that everyone - teachers, students, executives, entrepreneurs, employees, and others in all walks of life - can put to use to improve their cultures, their relationships and their lives.
About the Author
Bill Leider has worked for over 35 years as a strategic consultant to organizations - from Fortune 500's to entrepreneurial startups - and everything in between. His experience has embraced dozens of industries. In the course of his work he has helped companies define and hone their brands as an integral part of the entire organization's focus, and has assisted in implementing the cultural shifts needed to transform organizations. Along the way, he has also served as the CEO of several companies, both publicly traded and privately owned. It is through that body of work that he developed and honed his holistic views of what a brand truly is, how organizations can benefit by adopting that concept, and how to formulate and execute practical strategies and shape cultures to make those benefits a reality.