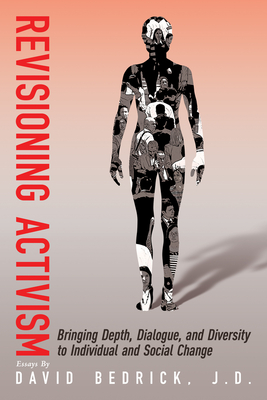 Revisioning Activism: Bringing Depth, Dialogue, and Diversity to Individual and Social Change (Paperback)
Bringing Depth, Dialogue, and Diversity to Individual and Social Change
Belly Song Press, 9780985266783, 312pp.
Publication Date: January 15, 2017
About the Author
David Bedrick, J.D., is a teacher, counselor, attorney, and organizational consultant, having taught in organizations including the U.S. Navy, 3M, the American Society of Training and Development, and the Process Work Institute. As a practitioner of process-oriented psychology, a branch of Jungian psychology, he has worked with groups, couples, and individuals for more than 20 years. He is the author of Talking Back to Dr. Phil. He lives in Santa Fe, New Mexico.
Advertisement