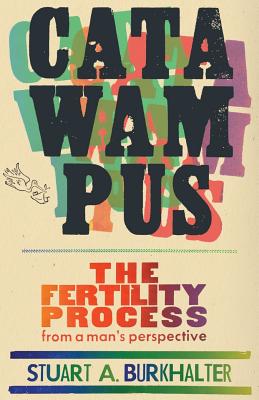 Catawampus (Paperback)
The Fertility Process from a Man's Perspective
Hugenslop Press, 9780985336271, 122pp.
Publication Date: April 14, 2014
* Individual store prices may vary.
Description
Stuart and his wife Julie decided they were ready to have a baby. She went on vitamins and they went on one last vacation, because they thought it would be no time at all before she was pregnant. But that's not exactly how things went. For nearly two years, they endured grueling fertility treatments, beginning with charting temperatures and predicting ovulation, on to oral fertility drugs, through a laparoscopy, a slew of IUIs, and multiple IVFs, and, finally, a course of homeopathic remedies. Catawampus tells this tale of the madness and confusion of fertility treatments and all that those treatments entail but, this time, it's Stuart that tells the story. So, specimen collecting? Sure. Syringes, large and small? Yes. Heartache, frustration, and anger? Of course, but Stuart also shows what else was going on at the time, because, despite the fact that the fertility process can dominate a couple's focus, life continues to unfold. As such, the book is about a relationship between husband and wife, between parent and child, about friendship, and, ultimately, about what it means to be a father. Oh, yeah, it's also very funny. And filled with a choice selection of rants about popular culture, references to movies ranging from the ridiculous to the mostly-still-ridiculous, citations of literary classics, and a little bit of Nashville thrown in for fun. In the end, it's entertaining and poignant writing, and a necessary and underrepresented perspective of an important, hot-button issue.