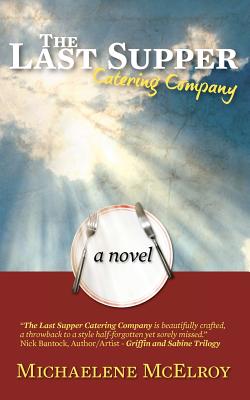 The Last Supper Catering Company
Paperback

* Individual store prices may vary.
Description
Nick Bantock, Renowned Author/Artist - Griffin and Sabine Trilogy says, "The Last Supper Catering Company is beautifully crafted, a throwback to a style half-forgotten yet sorely missed." The Last Supper Catering Company is the heartwarming and humorous story of B. Thankful. Turned out with red corkscrew hair, one eye brown, the other green, and gifted with the power to hear the voices of the departed, B. Thankful is cast aside by the town as the devil's child and lives an isolated upbringing in the woods. Tragedy, followed by the discovery of a long-forgotten paint-by-number picture of the Last Supper, thrusts B. Thankful from the safety of everything she has ever known. Beyond the boundary of her sheltered life, B. Thankful discovers the world's hard edges as well as its beauty. More importantly, with the help of a cast of tenderhearted souls (earthly and heavenly), she discovers why the world needs her special gift.
Michaelene McElroy, 9780985359324, 268pp.
Publication Date: July 21, 2012
About the Author
The Last Supper Catering Company is Michaelene McElroy's debut novel. She lives in the woods on Whidbey Island where magic is ever present.