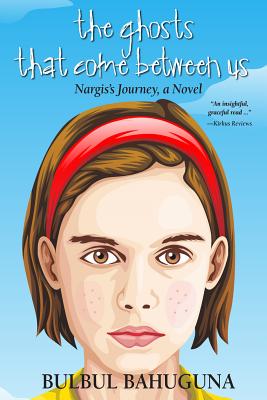 The Ghosts That Come Between Us: Nargis's Journey, a Novel (Hardcover)
Nargis's Journey, a Novel
Drona Productions, 9780985422219, 381pp.
Publication Date: March 15, 2013
* Individual store prices may vary.
or
Not Currently Available for Direct Purchase
Description
The Ghosts That Come Between Us is a first-person narrative that follows the life journey of a girl named Nargis. The story starts in the Himalayas in postindependence India, spans through Communist Russia, and ends in a Chicago suburb in the United States. While the book recounts delightful memories of childhood in the sixties and colorful anecdotes of family travels through young urban and feudal rural India, finding love behind the impervious Iron Curtain, and the adventure and challenge of immigrating to the United States, the book in the main is about Nargis's struggle to escape the confusing relationship with her father, Brigadier Yadav, and forgo the special status she thrived and in which she enjoyed growing up. The closure Nargis strives for, she painfully realizes, has to come from within. Nargis's journey combines the daring straightforwardness of innocent childhood with the poetic eloquence of an adult engaged in hazy reflection.
About the Author
Dr. Bulbul Bahuguna, M. D. was born in North India. She was admitted to medical school at the acclaimed All India Institute of Medical Sciences in New Delhi, and, very soon thereafter, chose to study medicine in Moscow, USSR, on a Government of India Full-Merit Scholarship. She completed her residency in psychiatry at Northwestern University. Dr. Bahuguna practices on the North Shore in Chicago, Illinois, and is a National Trustee of the American India Foundation, a leading charity involved in accelerating social change in India.
Advertisement