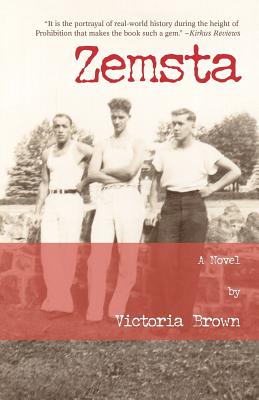 Zemsta (Paperback)
Woodchuck Publishers, 9780985439118, 274pp.
Publication Date: May 11, 2012
* Individual store prices may vary.
Description
What Drives Good People to Do Something Bad? As terrible revelations come to light, four people join together to commit an unspeakable act... When a member of the privileged upper class frames a Polish immigrant for a socialite's murder in 1920s Akron, the heart-pounding events that follow lead to a stunning and unexpected conclusion. This gripping tale of bigotry and class distinctions includes political corruption, greed, injustice, murder, and betrayal. While Albo Jablonski endures the atrocious conditions of the state penitentiary, his son Nickels, daughter Antonia, and their friends Kurt and Charlie are tormented by the knowledge that he is innocent. Zemsta is a powerful, character-driven story of three boyhood friends during the tumultuous days of Prohibition that explores the meaning of friendship, family, love, and loyalty.
About the Author
Victoria Brown worked in the marketing communications industry for over thirty years, most recently as President of her own firm, Victoria Brown Marketing Communications. VBMC clients covered a wide range of industries and included Motorola, The Boston Globe, Citrix, CBS SportsLine, Vitacost, and Liberty Mutual. Brown grew up in northwestern Pennsylvania (North East) and has a degree from the Newhouse School of Public Communications at Syracuse University. She lived in Scituate on the south shore of Boston for many years. She has two grown daughters and is currently basking in the sun in Boca Raton, Florida where she lives with her two miniature dachshunds Tallulah and Harriet and a cat named Puppy. Zemsta is her first novel.