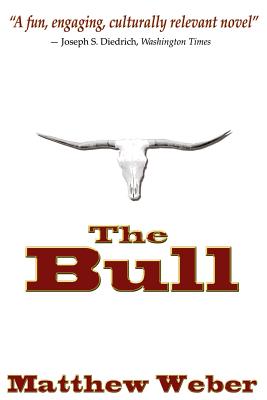 The Bull (Paperback)
Pint Bottle Press, 9780985459000, 190pp.
Publication Date: April 20, 2012
* Individual store prices may vary.
Description
The mayor of Fulton Springs, Alabama, has one thing on his mind: His reelection, and the money and power that come with it. He's an old pro in the political game and quick to sell out the public to special interests if the price is right. He says all his decisions are made in the best interest of his citizens, so they should just shut up and follow the rules. Restaurant owner, Frank Standish, is tired of having his business hamstrung by all the new taxes and regulations that crop up at each city council meeting helmed by the mayor's lackeys. The cronies in office are choking off his livelihood and stomping on his freedom. So Frank decides to do something about it. Backed by a surge of grassroots support, Frank and his family and friends at The Bull, a local bar and barbecue pit, mount a blue-collar revolt against government run amok. Frank runs on a groundbreaking political platform: a promise to serve only a single term on behalf of the freedom-loving citizens of Fulton springs, imposing his own strict term limit to insulate himself from the influence of outside interests. His strategy resonates wildly with the voters who orchestrate an underdog campaign to unseat the mayor - a concerted effort that refuses to be silenced by slanderous propaganda, corrupt authority, vindictive police or even bullets from a gun. With a red-hot rebellious streak steeped in rich southern tradition, this is the story of Frank Standish and company, who are sick of the city telling them what to do. And they plan to make a change, whether the mayor likes it or not.
About the Author
Matt Weber is a husband and father who resides just north of Birmingham, Alabama. He is editor-in-chief of Extreme How-To, a home-improvement magazine for handymen and DIY'ers, which he has managed since 2003 (www.extremehowto.com). He is vice-president of the National Association of Home & Workshop Writers (NAHWW), and plays bass guitar in the punk-rock band SKEPTIC? The Bull is his first novel.