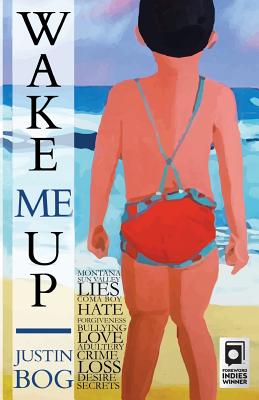 Wake Me Up (Paperback)
Justin Bog, 9780985475147, 412pp.
Publication Date: August 31, 2016
* Individual store prices may vary.
Description
A small college town's populace is tied, complicitly, to the brutal, bullying, attack of a teenage boy by four of his classmates. Soon, heated rumors of a possible hate crime surface. Injustice is a hungry beast. AN ADULTEROUS FATHER IS HAUNTED BY HIS PAST -- HIS WIFE LIVES HER LIFE IN A RIGID SHELL -- THEIR SON, UNTETHERED, DISCOVERS THE SECRET THEY SHARE WITH DEEPIKA, A VISITOR TO THEIR TOWN FROM NORTHERN INDIA. "I see all of these people. They're living and breathing and acting on their basest impulses. I lay in a coma. They live. I hover over all of them, all at once. I can see my body, motionless, wired up, adrift. And I can find out why this happened. This is my story and I won't remember any of it when--if--I wake up. But I'll try to remember--I'll try damn hard." MIDDLETON, MONTANA --OCTOBER 2004--AN ELECTION YEAR While Chris Bullet remains unresponsive in a coma, his skull shattered, he floats above dire circumstance. In this phantom state, compelled to witness his past once more, the family's darkest secrets, hidden over generations, will be aired.
About the Author
Justin Bog, a member of ITW, International Thriller Writers, group, graduated with an MFA in Fiction from Bowling Green State University. He makes his home in the Pacific Northwest with his partner of almost 30 years, and looks after four pets, Zippy, Kipling, Ajax The Gray, and Eartha Kitt'n.