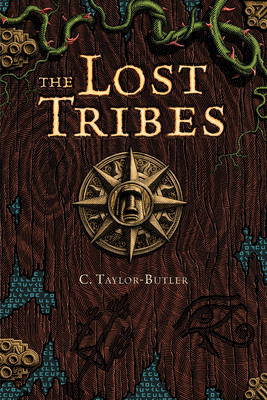 The Lost Tribes (Hardcover)
Move Books, 9780985481087, 368pp.
Publication Date: March 25, 2015
Other Editions of This Title:
Paperback (11/30/2016)
* Individual store prices may vary.
Description
Five friends are in a race against time in this action-adventure story involving ancient tribal artifacts that hold the fate of the universe in the balance. None of these trailblazers imagined their ordinary parents as scientists on a secret mission. But when their parents go missing, they are forced into unfathomable circumstances and learn of a history that is best left unknown, for they are catalysts in an ancient score that must be settled. As the chaos unfolds, opportunities arise that involve cracking codes and anticipating their next moves. This book unfolds sturdy, accurate scientific facts and history knowledge where readers will surely become participants.
About the Author
C. Taylor-Butler is a trained civil engineer and an educational council chairperson. Her short stories and essays have appeared in The Horn Book and Scholastic's Read and Rise magazine. She is the author of Sacred Mountain: Everest. She lives in Kansas City, Missouri.
Praise For The Lost Tribes…
....That the main characters are of diverse ethnic origins is laudable and a breath of fresh air, as is the lack of stereotypes and clichés.

Well-written and well-paced: a promising start to what should be an exciting and unusual sci-fi series. " Kirkus reviews

"What a fun, puzzle-filled page-turner! The Lost Tribes is like The Da Vinci Code for kids. I didn't want to put it down." Chris Tebbetts, NYT best selling author of the Middle School Series.

"Fascinating, gripping, and action packed -- if you like puzzles, mysterious ancient civilizations, or The 39 Clues, you'll love The Lost Tribes!" Tui Sutherland, NYT best selling author of the Wings of Fire series.

"Combining world travel, video games, puzzles, archaeology, advanced technology, mysterious parents, growing danger, and a group of ambitious teenagers, this is quite the adventure.......While a fully satisfying story, this is just the beginning of the adventures for Ben, his friends, and his family. All are interesting, engaging, believable characters, and I'm excited to see what comes next for them as the series develops.".....Chris Peterson, Youth Services Lackmann Library

"I'm always happy when there is a new sic fi book for middle grade, especially these days when it's non-dystopian sci fi. And this one adds ancient mysteries from around the world. Nice. You could also say this is a diversity book and at the same time, those who want to promote it as such might be disappointed because it's not easily so identified. The young teens in this book are just like the readers friends and classmates, not stereotypes. Related though, one of my favorite parts comes closer to the end with a nicely done Star Trek reference....... the tone, reading level and adventure are perfect for the middle grade audience." Charlou Lunsford, Youth Services, Blue Valley Library

"For me it had all the best elements of the old Archie cartoons on TV, but also "Raiders of the Lost Ark" and "Star Trek." C.J. Janovy, KCUR.org radio
or
Not Currently Available for Direct Purchase