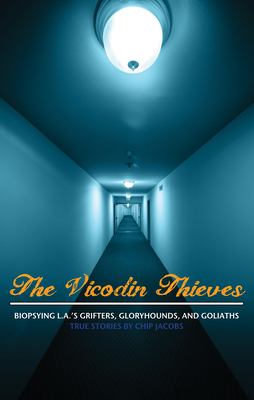 The Vicodin Thieves
Biopsying L.A.'s Grifters, Gloryhounds, and Goliaths
Paperback

* Individual store prices may vary.
Description
Investigative reporter Chip Jacobs goes deep into some of his most compelling journalism pieces of the last three decades with his signature spotlight on strange corruption, seedy individuals, megalomaniacs, bright ideas, and transgressive game-changers. Featuring in-depth and expanded stories previously published in The New York Times, Los Angeles Times, and others, The Vicodin Thieves is an instant classic of crime, politics, and socio-analysis.
Rare Bird Books, a Vireo Book, 9780985490256, 267pp.
Publication Date: April 23, 2013
About the Author
Chip Jacobs is the author of three previous books: The Ascension of Jerry; Smogtown; and Wheeling the Deal. His reporting has appeared in the Los Angeles Times, The New York Times, The Daily News, and CNN, among other outlets. He lives in Los Angeles.