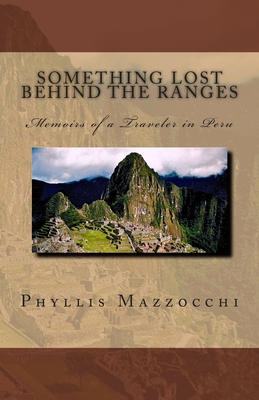 Something Lost Behind the Ranges, Memoirs of a Traveler in Peru (Paperback)
Travel Gravel, 9780985521806, 134pp.
Publication Date: May 19, 2012
* Individual store prices may vary.
Description
Peru was in a "state of siege," Halley's Comet was making its cyclical reappearance for the first time in seventy-two years, and the throngs of tourists that would soon elevate Machu Picchu to a major world tourist destination had not yet descended upon the Sacred Valley.
Before the luxury hotels, high-speed trains and express helicopters, an independent traveler armed with a poem encounters the obstacles and rewards of a puzzled trail in the quest to reach Machu Picchu, the legendary "Lost City of the Incas." With travels through the highlands of Peru; including Cusco, Pisac, Ollantaytambo, Machu Picchu and Puno; and a circuitous route through La Paz, Copacabana and Lake Titicaca, Bolivia. Past and present converge in a story that is true for all times.
Finalist, ForeWord Reviews Magazine Book of the Year Award, Travel Essays
Shelf Unbound Notable Indie Book
About the Author
Phyllis Mazzocchi is an avid traveler and writer who makes her home in Los Angeles, California. Born and raised in New York City, she received her PhD in Mythological Studies from Pacifica Graduate Institute in April 2011.