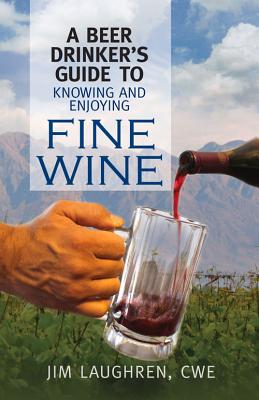 A Beer Drinker's Guide to Knowing and Enjoying Fine Wine (Paperback)
Crosstown Publishing, 9780985533618, 204pp.
Publication Date: December 10, 2012
Description
Whether it's time to expand one's horizons, impress clients, or introducethe better half to that new wine bar down the street, this ideal wine guide is a friendly, arm-around-the-shoulder wine primer that educates and enlightens from a beer drinker's point of view. With no arcane disquisition or convoluted wine writing, the book offers a witty, easy-going explanation of wine styles and varietals, tasting and scoring techniques, an introduction to the major international wine regions, and inside tips for buying or selecting the perfect wine for any occasion, all in clear, concise language. Infused with nuggets of beer lore, the keys to understanding winespeak, and much more, the guide offers an enjoyable and surprisingly informative take on the wonderful world of wine.
About the Author
Jim Laughren, CWE, is a wine expert andconsultant and novice beer aficionado withmore than30 years experience sampling and acquiring fine wines. He is the former president of a wine importer and distributor, and has toured the wine regions of Europe, South America, and the United States. He appears frequently on various ABC, CBS, Fox, and NPR radio programs and is a regular wine and beverage contributor to "The Huffington Post." Helives in Portland, Oregon."
Advertisement