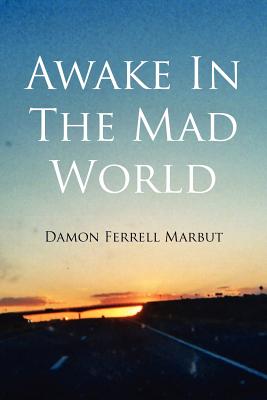 Awake in the Mad World (Paperback)
Damon Ferrell Marbut, 9780985545208, 350pp.
Publication Date: June 19, 2012
* Individual store prices may vary.
Description
Pete Rattigan is a frustrated young newspaper journalist caught up in uncertainty of the post-graduate "real world." One night, one seemingly minor encounter sparks a philosophical journey which leads him to discover that in the most beautiful or even cruel moments of life, the power of friendship explains the power of the universe. And that perhaps there is no such thing as chance. With force, humor and sensitivity Damon Ferrell Marbut presents his debut, Awake in the Mad World, which frees its audience to believe again in the wildness of the young American heart, how it beats just to prove that it will always survive and succeed on its own terms.
About the Author
Damon Ferrell Marbut is a novelist and poet living in New Orleans. Connect with him online at www.damonferrellmarbut.com.