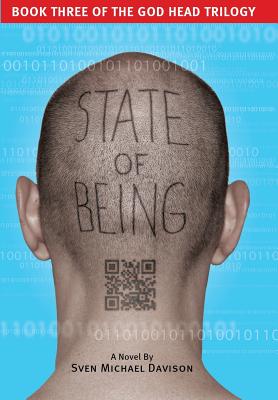 State of Being (Book Three of the God Head Trilogy) (Hardcover)
Bedouin Press, 9780985552862, 415pp.
Publication Date: April 15, 2013
* Individual store prices may vary.
Description
THE CHILD OF DARKNESS IS LIGHT... Through the viral form of The Chip, The Consortium has solidified their rein over the Earth. Freedom's last hope lies with the free colonies on the moon, Artificial Intelligence, and the will power of Jake Travissi. But another AI is born from the minds who would control us, and he has no interest in the weakness of flesh. Having lost everything, Jake joins the resistance in the ultimate battle to bring back free will. From tank battles in Riyadh to sabotaging the International Space Agency's station in orbit around the earth, Jake is sucked into a maelstrom of conflict, which lands him on the moon to face the solar system's most vicious foe, an AI named Constantine who feels humanity's exit from the universe is long overdue. In a final battle for the survival of the human race, and his own mind, Jake travels to Riyadh, Kennedy Space Center, Guilvinec, Vancouver, Banff, Washington DC, Silicon Valley, Denver and the Moon. As he persevers, Jake must determine what is real, and what is illusion crafted by his AI enemy to misdirect his actions.