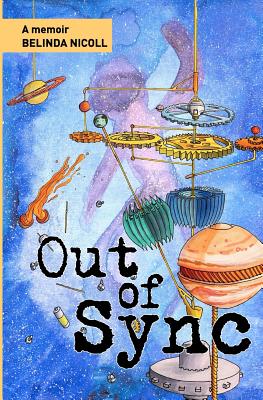 Out of Sync (Paperback)
Belinda Nicoll, 9780985571306, 320pp.
Publication Date: June 24, 2012
About the Author
Belinda Nicoll is originally from South Africa. She expatriated to the United States in 2001, became a resident in 2004, and has held dual citizenship since 2010. She and her husband, Bruce, love traveling and share a keen interest in cultural diversity. Their journeys and careers have taken them through large parts of Southern Africa and America, Europe, Ireland, Canada, the Middle East, Mexico, and to exotic islands such as Mauritius, Phuket, The Comores, St. Thomas, and St. John. Belinda holds a BA degree in the social sciences and an MFA in Creative Writing. She was a talent agent and drama coach before venturing into the advertising world as copywriter and client service director. These days, she works as a teacher of creative writing and will soon complete her first novel, an epic mystery set in South Africa and the U.S., spanning four generations and exploring concepts of shamanism, archaeology, and intergenerational shame.
Advertisement