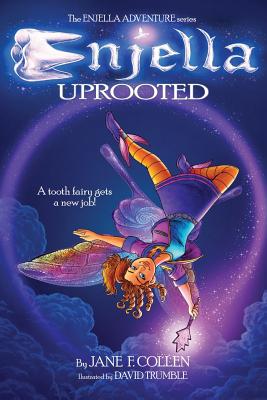 Enjella Uprooted
A Tooth Fairy Gets a New Job
Paperback

* Individual store prices may vary.
Description
A compelling tale of an adolescent Fairy who overcomes real life problems of teasing, low self esteem and another Fairy's meanness to become a first class Tooth Fairy. But while conquering these obstacles Enjella realizes she needs something more to make herself complete. Join her in her journey to become an empowered, self-made Fairy. Written in classic storytelling style, the journey of the heroine appeals primarily to "tween" girls. However, Enjella's journey, as she struggles to do her best and identify and use her true talents, resonates with all children.
Streamline Brands, 9780985573201, 260pp.
Publication Date: September 1, 2012
About the Author
Jane F. Collen has always loved reading, and she has tried to spread this passion for a good story to children, starting with her own four. She holds a BA in English and Speech Communications as well as a doctorate in Juris Prudence, and has taught religious education to children from first grade to eighth for the past 20 years. When not working as a lawyer, drafting arguments to get Trademarks registered in the United States Patent and Trademark Office, Jane is a writer. In addition to the Adventures of Enjella the Elbow Fairy series, Jane has written an historical romance. Jane spent many happy hours reading all kinds of children's books to her kids, and their friends. She wrote the Enjella series to carry on the tradition of capturing children's imaginations and expanding their vocabularies through reading. Mrs. Collen divides her time between New York and Rhode Island.