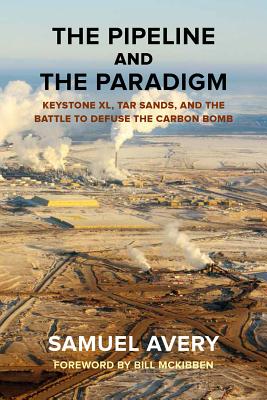 The Pipeline and the Paradigm (Paperback)
Keystone XL, Tar Sands, and the Battle to Defuse the Carbon Bomb
Ruka Press, 9780985574826, 240pp.
Publication Date: April 23, 2013
* Individual store prices may vary.
Description
This thoroughly researched and wholly engaging book investigates the economic, ecological, political, and psychological issues behind the Keystone XL pipeline—a project so controversial it has inspired the largest expression of civil disobedience since the Civil Rights movement of the 1960s. With enough carbon trapped in the Canadian tar sands to plunge the Earth into irreversible climate change, it is the Keystone XL pipeline that will set that carbon free. The debate rages on over whether this 2,100-mile long steel pipeline is a vital piece America's energy future or the conduit for global climate disaster. From the enormous tar sands mines in Alberta to a tree-top blockade in Texas, this book introduces the people and explores the competing interests that power the environmental issue of the current generation.
About the Author
Samuel Avery is a certified solar installer, longtime social activist, and trainer in nonviolent resistance techniques. He is the author of four books, including "The Buddha and the Quantum" and "The Globalist Papers." He lives in Louisville, Kentucky. Bill McKibben is an environmentalist, an activist, and the cofounder and chairman of the board of 350.org. He is the author of "Eaarth "and The" End of Nature." He lives in Vermont.
Praise For The Pipeline and the Paradigm: Keystone XL, Tar Sands, and the Battle to Defuse the Carbon Bomb…
"Environmental activist Avery travels the route of TransCanada's controversial Keystone XL pipeline, engaging in frank and respectful dialogue with proponents and opponents. His finely researched book blazes with hope."  —Publishers Weekly


"Avery, a longtime social activist and solar-panel entrepreneur, offers a guided tour of all the contentious issues surrounding the pipeline. While Avery gives pipeline promoters a fair hearing, it's clear where his values lie. Extremely useful analysis."   —Booklist


"A mixture of science, philosophy, and first-person advocacy. The book is adamantly anti-Keystone XL, but Sam Avery gives space to the other side, respectfully allowing them their say, and letting their side of the story deepen his thinking about the issue."  —NUVO