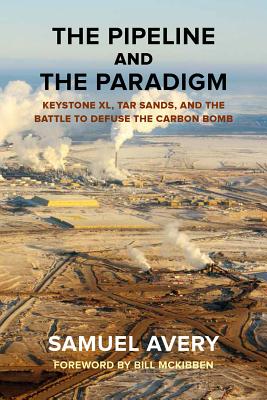 The Pipeline and the Paradigm: Keystone XL, Tar Sands, and the Battle to Defuse the Carbon Bomb (Paperback)
Keystone XL, Tar Sands, and the Battle to Defuse the Carbon Bomb
Ruka Press, 9780985574826, 225pp.
Publication Date: April 23, 2013
About the Author
Samuel Avery is a certified solar installer, longtime social activist, and trainer in nonviolent resistance techniques. He is the author of four books, including "The Buddha and the Quantum" and "The Globalist Papers." He lives in Louisville, Kentucky. Bill McKibben is an environmentalist, an activist, and the cofounder and chairman of the board of 350.org. He is the author of "Eaarth "and The" End of Nature." He lives in Vermont.
Advertisement