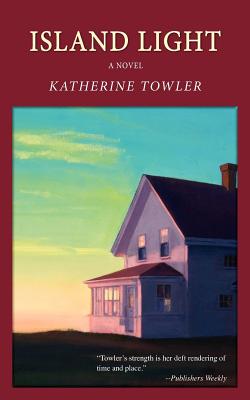 Island Light (Paperback)
Riverrun Select, 9780985607364, 328pp.
Publication Date: September 1, 2012
* Individual store prices may vary.
Description
Nick Daggett, a Vietnam veteran in his early forties, has returned to Snow Island to live year-round and run a pirate radio station from the abandoned mansion. Nora Venable, a lesbian in her seventies and owner of the decaying mansion, comes to the island after a fifty-year absence and decides to stay. Ruth Lambert, a photographer from New York, arrives to see what is left of the old Snow Inn, which she has inherited from her aunt. This unlikely trio finds their lives unexpectedly linked after a fire sweeps through the old mansion. Set in the fall of 1990, as the United States prepares to go to war in the Persian Gulf, the final volume of the Snow Island trilogy (after Snow Island and Evening Ferry) brings together characters from the previous volumes with new arrivals in a moving conclusion that completes the saga of island life. This taut tale of love and perseverance evokes the isolation and connection at the heart of every community.