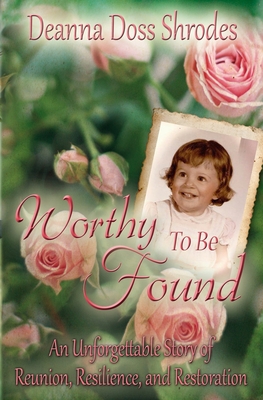 Worthy To Be Found
An Unforgettable Story of Reunion, Resilience, and Restoration
Paperback

* Individual store prices may vary.
Description
A truly unforgettable memoir, Worthy To Be Found, chronicles the joys and obstacles of a Christian adoptee relinquished at birth in the 1960s American South. Deanna was called by God from a young age. Driven to serve, and gifted in music and preaching, she excelled in her calling. She worked hard in her personal life, too. Coming from an adoptive family of divorce, she was determined to create the stable marriage and family she constantly longed for. She had always wondered about her origins, and as she embarked on motherhood, Deanna was compelled to search. But even getting the chance to look her natural mother in the eye as an adult would prove to be an epic emotional and logistical task.Reunion was only the beginning.Readers will be moved to laughter and tears as they journey through the rollercoaster ride of reunion with Deanna's natural maternal family and later grief at facing further devastation from the woman who gave her life.Time and again, Deanna draws upon her immense personal resilience, her faith in God, and a healthy dose of humor to restore her emotional health.Anyone who wants to move beyond mere surviving to thriving amidst life's complexities will find hope and healing in the pages of Worthy To Be Found.
Entourage Publishing, 9780985616861, 240pp.
Publication Date: November 24, 2014