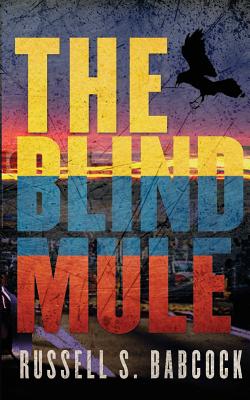 The Blind Mule
Paperback

* Individual store prices may vary.
Description
Mark Porter, criminal defense lawyer in San Diego, California, is doing so well defending blind mules, those unsuspecting citizens trapped in a an ugly game of unwittingly delivering drugs across the U.S-Mexico border, that he is expanding his business. Jason Spurlock, boxer, surfer, and brand-new attorney, seems like an excellent fit for a new associate. Two weeks after Jason's hire, Mark is on his way for a ten-day trip to Paradise. That's Medellin, Colombia, and Camila Escobar, the love of his life he'd met three years earlier. On the way, Mark drops off his car, a partial payment from a client, for a paint job. No one has a better reputation than the Slim Brothers in Tijuana, Mexico. Upon return from an idyllic vacation, all hell breaks loose when a drug-sniffing dog alerts border guards to cocaine inside Mark's car. In an unbelievable ripped from the headlines adventure, Mark must now fight for justice-for himself. His terminally ill father is determined to help at any cost. Camila has innocently played into the government's hands by sending a gift to the Slim brothers to put as a surprise in the car. But the real surprise is her pregnancy. Now Mark has even more to fight for when he learns of his unborn daughter. Jason Spurlock puts on the gloves in a new arena when he's tossed into the first real case of his career. It's not just any case-it's a career-maker or breaker. Defending his boss was never on his agenda. What is Mark holding back? And trying to work with Mark's best friend, Steven Roberts, an investigator who constantly ridicules him, is like constantly bouncing off the ropes. There's something dirty about this case, though, and Jason is determined to find out what that is, come hell or high water.
Russell Babcock, 9780985621599, 378pp.
Publication Date: June 25, 2014
or
Not Currently Available for Direct Purchase