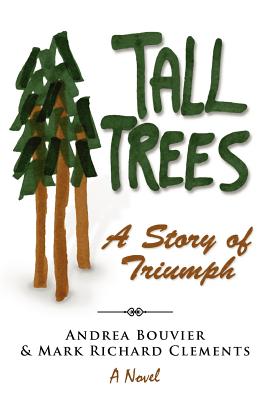 Tall Trees: A Story of Triumph (Paperback)
A Story of Triumph
Tall Trees LLC, 9780985663902, 264pp.
Publication Date: September 8, 2012
About the Author
ANDREA BOUVIER grew up in small French speaking town in Saskatchewan, Canada. Her love of literature and the English language was ignited by her tenth grade English teacher. In 1992, she graduated with a degree in education from the University of Regina, Canada. Soon thereafter she moved to Louisville, KY, and started a family. With her two daughters well on their way, she reset her focus on her earlier passions and decided she wanted to write. Bouvier attended a writing workshop, offered through the University of Louisville's Shelby Campus, under the tutelage of published author, the late Gary Devon. After completing the workshop, she joined a writer's group with some of her peers under the continued guidance of Mr. Devon, and worked on her first, as yet unpublished, novel. After years of sharing their mutual love of reading, Andrea and her close friend, Mark Clements, realized that they had a compelling and timely story to tell and believe they have done so with Tall Trees. MARK RICHARD CLEMENTS is a practicing cosmetologist in Louisville. He derived most of his education informally, behind his chair. "Necessity is the mother of all invention," is a cliche with which, Mark has come full circle. Throughout his life, through necessity, and invention, he has amassed a litany of skills, and, as a result, has evolved as an artist. Channeling the awakened artist within, he has used words as brushstrokes on canvas, collaborating with his close friend, Andrea Bouvier, to tell this important story."
Advertisement