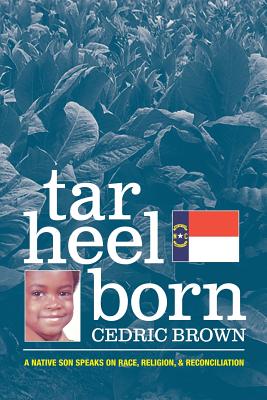 Tar Heel Born
A Native Son Speaks on Race, Religion, & Reconciliation
Paperback

* Individual store prices may vary.
Description
Tar Heel Born is a collection of seven narrative poems that reflect on one man's conflicted relationship with his home state of North Carolina. It flows between critique and praise, interweaving the brute ugliness of racism and anti-gay attitudes with the love of a beautiful land and the graciousness of a people. Ultimately, Tar Heel Born is a love letter to home, a vividly universal example of using childhood challenges as a springboard to greater self-discovery and acceptance. (Also includes the bonus poem, Obamanon: Living the Obama Phenomenon.)
Praise For Tar Heel Born: A Native Son Speaks on Race, Religion, & Reconciliation…
"With these poems, Cedric Brown proves himself to be a true Native Son of North Carolina. He seems to have absorbed more than most from his Southern youth, and he has spun those recollections and observations into something like gold for the soul. Sharp and sweet, they reminded me of fruit from the vines of home."

Randall Kenan, author of "A Visitation of Spirits" and "Let the Dead Bury Their Dead"

"Cedric Brown's collection of narrative poems open a door onto the beauty and the pain of his home state. He delves into childhood memories and political dangers evoking the wounds that haunt him still. Yet he's able to reconcile the conflicts of the past and look forward with spiritual grace."

Jewelle Gomez, author of the double Lambda Award-winning novel, The Gilda Stories, and "Don't Explain"
Junie's Mood Press, 9780985700621, 70pp.
Publication Date: April 2, 2015