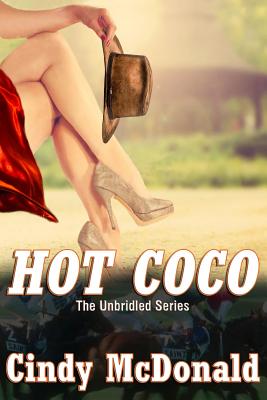 Hot Coco
An UnBridled Adventure
Paperback

* Individual store prices may vary.
Description
HOT: Coco Beardmore. NOT: Coco's calamities. HOT: Mike's fantasies. NOT: Mike's reality. Let's face it, everyone knows a beautiful woman who can't walk through a room without tripping over the coffee table, or turning every situation into a total debacle. Trainers at Keystone Downs have been dumping Coco Beardmore and she's landed in Mike West's lap. The problem is that Coco is a complete klutz Her driving skills are a real bang-into Mike's horse trailer. Her sultry seduction will set the room on fire-the kitchen that is. What's more are her Thoroughbreds: one flips while being saddled, one sits down like a dog in the starting gate, and then there's the one that's an escape artist. It's enough to drive a normally calm and collected Mike West to the very edge. Mike's not the only one having problems with women. His father Eric has taken on more than he can chew, and he's about to get spit out by two women: One that he's in love with and one that thinks he's in love with her. Oh yeah, things are hot around Westwood Thoroughbred Farm... and someone's about to get burned.
Acorn Book Services, 9780985726713, 204pp.
Publication Date: June 1, 2012
About the Author
For the past twenty years Cindy has helped her husband raise, train, and race Thoroughbreds at their forty-five acre farm known as Fly-By-Night Stables near Pittsburgh. During those years Cindy has paid close attention to the characters that hang-out at the back-side of the track. She found the situations and life style most intriguing. In 2005 she sat down at her computer and began a journey into writing about this life that few understand. Hot Coco is the second installment in McDonald's UnBridled Series. The first installment, Deadly.com was released in September 2011 and has been receiving favorable reviews.