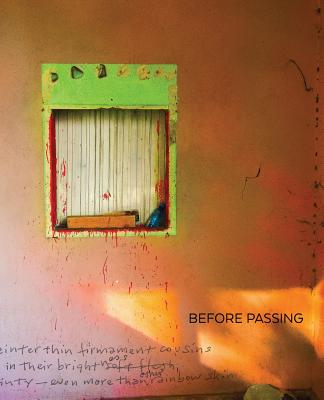 Before Passing (Paperback)
Great Weather for Media, LLC, 9780985731762, 178pp.
Publication Date: August 1, 2015
* Individual store prices may vary.
Description
"Before Passing" is an exhilarating, questioning, and diverse collection of contemporary poetry and short fiction by established and emerging writers from across the United States and beyond. Contributors include Edgar Oliver, Penny Arcade, Steve Dalachinsky, Jon Sands, Amber Atiya, Joseph Keckler, Floyd Salas, and Meagan Brothers. The anthology also contains an interview with the legendary Anne Waldman conducted by Aimee Herman, author of "meant to wake up feeling." "These annual anthologies and other work by great weather for MEDIA are an admirable contribution to arts and culture." - The Compulsive Reader.