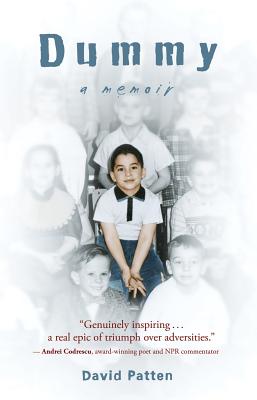 Dummy (Paperback)
Joslyn Press, 9780985746605, 290pp.
Publication Date: November 1, 2012
* Individual store prices may vary.
or
Not Currently Available for Direct Purchase
Description
From his birth in 1954, David Patten was unbearably sensitive to the world around him. Unable to concentrate or learn the basics of reading and writing, he was punished and pathologized, labeled lazy, stupid, and a troublemaker. David was finally diagnosed with dyslexia, among other elements in the autism spectrum. But at a time when these disorders were little understood, David was unable to get the help he needed, and he gradually fell into the dark underbelly of American life. David's struggle to survive and find a life worth living included time in a mental institution for attempted suicide at fourteen, and life as a drug dealer in Chicago's criminal underworld. Eventually, David's exceptional abilities in abstract and analytical thinking led him into the technology field, and a lucrative six-figure career as a crisis manager and trouble shooter. His story of gradually transforming disabilities into skills, hopelessness into freedom is a testament to the power of the human spirit.
About the Author
David Patten is the father of two wonderful grown children, and lives with his wife of almost thirty years in Hawaii.
Advertisement