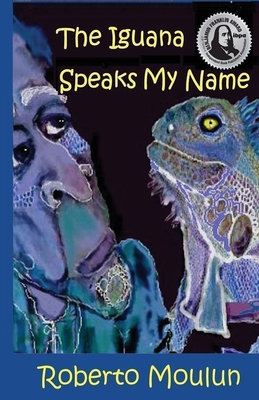 The Iguana Speaks My Name (Paperback)
Plus Ten Backyard Stories from Panimache
Egretbooks.com, 9780985774400, 222pp.
Publication Date: September 2, 2012
* Individual store prices may vary.
Description
* 2013 winner of Benjamin Franklin Silver Award for Best First Book of Fiction, Independent Book Publishers Association * Top 25 Indie Fiction Books of 2012 - Kirkus Reviews THE IGUANA SPEAKS MY NAME-Kirkus Reviews (starred review) Lush landscapes, enchanted happenings, tangled roots and violence suffuse this beguiling collection of stories set in the highlands of Guatemala. Quince, the narrator of these interlocking stories, is a writer living in the village of Panimache, near three volcanoes and a deep blue lake. He serves as a keen observer of the vibrant, tense surroundings in a land that "bled from a war no one wanted to notice." Panimache is a town divided by conflict, caste and consciousness. It's teetering between bourgeois aspirations and Mayan peasant culture, seemingly placid but on edge from the fighting between government soldiers and guerillas, and simmering with repressed bad memories. The title novella introduces a diverse, intriguing set of characters-shopkeepers and restaurateurs; Quince's friend Uno, a nature photographer and reputed shaman; El Capitan Lobo, the urbane army commander who feels apologetic about the brutal counterinsurgency he's waging (" s]ometimes we massacre the Indians, other times it's the guerillas"); and La China, a whore longing to be a muse. These and other figures recur in 10 more yarns that are often shot through with exquisite threads of magical realism: A youth is beguiled to his doom by a gorgeous vampire; a con man makes his living with a fortunetelling sparrow; a man's frantic search for buried treasure yields an astounding payoff; an orphaned, ostracized Mayan girl hides herself in the shapes of birds and animals. Moulun's clear prose balances sensual sounds, colors and foods against a deadpan humor and a detached, meditative mood. His writing has a fablelike quality, featuring strong narratives linked to mythic themes, but it's also full of social nuance and subtle psychological shadings. Moulun transforms Guatemala's troubled, complex reality into a rich, compelling aesthetic vision. Imaginative storytelling with real literary depth. Pub Date: Sept. 1st, 2012 ISBN: 9780985774400 Publisher: EgretBooks.com Program: Kirkus Indie Review Posted Online: Aug. 31st, 2012.
About the Author
AUTHOR BIO Roberto Moulun (1924-2013) was a treasure of the small village of Ajijic, Mexico, on the shores of Lake Chapala. He lived and wrote there in the shadow of the many writers who once resided and also wrote there, including D.H. Lawrence, Tennessee Williams and Norman Mailer. But his writing, unlike theirs, sings a Spanish song of place, people and slice-of-life events occurring on the plazas of Guatemala, Mexico, or in imagined places of his creative and sensitive mind. These are characters we come to know and to love as Moulun did, each one bearing facets of beauty, grace and often mysterious behavior. Whether they be doctors, spies, whores or charming gypsies, their beauty and their lives enthrall us. Moulun captured life as it is in this book, and although each story is a gem all are connected in the delightful word necklace he has conjured up for us. His pen moved slowly when he wrote, he told us, and the reader is the beneficiary of his cautious and creative magic. These are short stories that live and linger long after the read. They are composed by the master who fathered them word by word, sentence to paragraph...all to make us laugh or weep or love. Above all, to love. Born to a Spanish mother and French father in Guatemala, Moulun received his undergraduate B.A. and B.S. degrees from Instituto Modelo, Guatemala City, and his medical degree from the National University of Mexico, Mexico City. His residency and post-graduate studies were are Seton Psychiatric Institute in Baltimore, Maryland, and at the Menninger Foundation, School of Psychiatry, Topeka, Kansas. After completing his residency in 1962 he moved to Hawaii and was Chief of Services and Psychiatric Supervisor at Hawaii State Hospital, Kaneohe, Hawaii. During his professional career in Hawaii, Dr. Moulun was a man of many accomplishments: successful psychiatrist, university faculty member, champion blue-water sailor, member of the diplomatic corps from his native Guatemala, and a volunteer mental health specialist for the America Red Cross disaster team. After closing his practice in 1988 he lived briefly in Guatemala and Spain before returning to Hawaii in 1991, where he became a volunteer for the American Red Cross mental health disaster team, reaching the rank of specialist, and served in ten disasters in the USA and foreign countries. In 1999 he retired and moved to Ajijic, Jalisco, Mexico. He died in September 2013 in Ajijic.