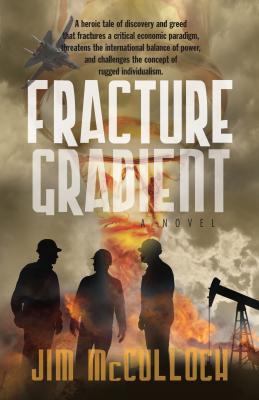 Fracture Gradient (Paperback)
Mossy Mountain Publishing, 9780985774509, 450pp.
Publication Date: October 16, 2012
* Individual store prices may vary.
Description
A heroic tale of discovery and greed that fractures a critical economic paradigm, threatens the international balance of power, and challenges the concept of rugged individualism. YOU SUDDENLY POSSESS THE WORLD'S MOST POWERFUL AND UNEXPECTED DISCOVERY YOU NEED HELP AND YOU NEED IT NOW WOULD YOU TRUST YOUR EMPLOYER? COULD YOU TRUST YOUR GOVERNMENT? From the oilfields of Texas and the sands of the Middle East, Fletcher Boyd and Hollis Cade are relentlessly deceived, manipulated, and hunted by powerful corporations, governments, and OPEC adversaries hell-bent on controlling the discovery that could eviscerate the global energy industry. Their righteous efforts are thrown into chaos when rumors insidiously circumvent the globe and trigger a tsunami of violence, military intervention, and cover-up. Only the ultimate deception might save the international balance of power from a brute-force fracture of alarming proportion, and the men and their families from certain death. But can they pull it off? This story is carefully interwoven with historical fact and will leave you with an important question: Has this already happened and been hidden from the public?