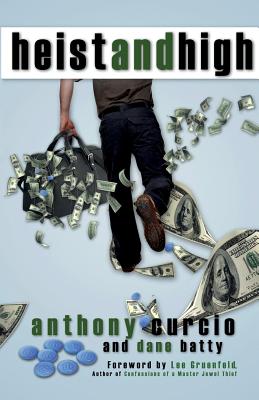 Heist and High
Paperback

* Individual store prices may vary.
Description
The media called him "D.B. Tuber" and the "Craigslist Robber." They said the heist was like "The Thomas Crown Affair" and the robber was "a modern day Robin Hood stealing from the rich." He was the talk of the town and even national media. The detective who caught him said the robbery had "all the preparation of a top-notch heist by an experienced criminal." Anthony Curcio got away with over $400,000 and went to Vegas. . . then got caught and put in prison. But how did an all-American high school football star, a kid with a sure shot at being an all-star college wide receiver, and maybe even fulfilling his dream of going to the NFL, end up robbing a Brink's armored truck? Prescription painkillers. "Prescription drug users are your judges, your police officers, your professional athletes, your bosses, your coworkers, your entertainers, your pastor, his wife, your wife, your kid's school teacher. . . and even you." Heist and High is the story of Anthony's decent from a life full of promise into the hell of prescription drug addiction, the destruction it caused, and his willingness to do anything- even rob an armored truck- for what he thought would be that one last fix.
Nish Publishing Company, 9780985794507, 286pp.
Publication Date: June 21, 2013
or
Not Currently Available for Direct Purchase