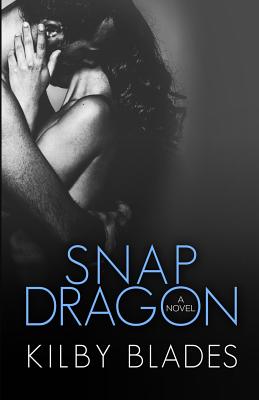 Snapdragon (Paperback)
Palacios Consulting, 9780985798352, 356pp.
Publication Date: February 19, 2017
Other Editions of This Title:
Paperback (2/19/2017)
* Individual store prices may vary.
Description
Awards and Accolades for Snapdragon
2018 NECRWA Reader's Choice 1st Place Award Winner - Erotic Romance
2018 IPPY Award Winner - Bronze Medalist - Romance
2018 Foreword Indie Awards Honorable Mention - Erotica
2018 Publisher's Weekly BookLife Prize for Fiction Semi-Finalist - Romance
2018 Holt Medallion Finalist - Erotic Romance and Best First Book
2018 Emma Award for Diversity in Romantic Literature Finalist - Erotic Romance
2017 National Reader's Choice Awards Finalist - Erotic Romance and Best First Book
A Deeper Look at Snapdragon
Deeply meaningful, desperately sexual, and inevitably bittersweet, Snapdragon deals with the quandary of choosing love over career, the weight of adulthood and the complexity of modern work-life. It rewrites the book on what a 21st century relationship should look like and keeps the reader wondering how it will end.

Michael is a prodigious young architect with natural charisma and impeccable polish. Darby is an accomplished medical researcher who takes the trappings of her high-born status in stride. The casual sex deal they strike up at a mutual friend's wedding seems workable so long as their agreement to keep things fun and simple remains intact. But when companionship gives way to intimacy, they begin to depend on one another, and the agreement begins to fall apart.

Darby is being sabotaged by a misogynistic boss. Michael is crumbling under the pressure of high expectations. Deep fears about professional failure make their individual stakes high. When Michael becomes a fierce ally in alleviating Darby's work problems, a light to chase away the shadow of her notorious father, and the antidote to her crushing loneliness, Darby must rethink her position around love vs. ambition.

But it's complicated. Michael has become entrenched in every area of Darby's life and, at times, she still feels as if she doesn't know him. Yet, their feelings for one another are undeniable, and the story becomes about surrendering parts of themselves in order let the love grow. It is bittersweet, with plenty of sugar to satisfy hopeless romantics, yet with complications that will captivate readers desperate to know whether it will come to a bitter end.

Snapdragon rips open a new chapter in the romance genre, presenting complex characters, intense attraction, complicated choices and modern love for the real world. It is for anyone who struggles with competing priorities and demands on their time, but who wants to believe in love. It is told from Darby's point of view and its sequel, Chrysalis, is told from Michael's. Chrysalis is Book Two in the series continuation, and the conclusion of the Love Conquers None duet.