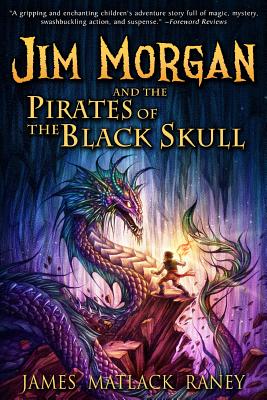 Jim Morgan and the Pirates of the Black Skull (Paperback)
Dreamfarer Press, 9780985835934, 342pp.
Publication Date: November 22, 2013
* Individual store prices may vary.
Description
Over a year has passed since Jim Morgan outwitted the King of Thieves and escaped from London with his friends, Lacey and the Brothers Ratt. Now, at long last, Jim is ready to return home to Morgan Manor. But a dark vision haunts Jim's dreams - a Crimson Storm with the face of a black skull. Soon, Jim is thrust into a deadly race against his father's old enemies, Count Cromier and his son, Bartholomew. This time, he will face terrors beyond his imagination - pirate battles, hidden islands, sorcerers, and sea monsters. New foes and magic forces will tempt and test Jim. For there are terrible secrets he has yet to learn, secrets about his father, the Treasure of the Ocean, and his own incredible destiny... Adventure has a new name - Jim Morgan.
About the Author
James Matlack Raney grew up all over the world, in Europe, Latin America, and Africa. Now he calls Southern California home, writing adventures and occasionally living a few of his own.