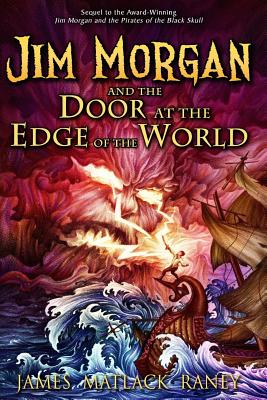 Jim Morgan and the Door at the Edge of the World (Paperback)
Dreamfarer Press, 9780985835972, 396pp.
Publication Date: October 27, 2014
* Individual store prices may vary.
Description
An Ancient Temple... An Unimaginable Power... The Final Chapter of the Jim Morgan Saga Jim Morgan and his friends, Lacey and the Brothers Ratt, have so far managed to keep their half of the Hunter's Shell safe from the Cromiers, preventing the scheming father and son from finding the Treasure of the Ocean. But the danger is far from over. The Count and Bartholomew are closing in on the Spectre. And an old enemy from the past has returned, armed with dark plans of his own. A desperate battle is brewing - one Jim can no longer outrun. From the underwater kingdom of the Merfolk, to a desolate stretch of ocean called the Wastewaters, Jim and his friends will seek the aid of new allies and risk their lives against villains more sinister than any they have faced before. In his heart, Jim knows the journey will end only once he has taken possession of the Treasure of the Ocean, and only once he has faced his final test, before a door at the edge of the world, with the fate of more than he ever imagined at stake...
About the Author
James Matlack Raney grew up all over the world, in Europe, Latin America, and Africa. Now he calls Southern California home, writing adventures and occasionally living a few of his own.