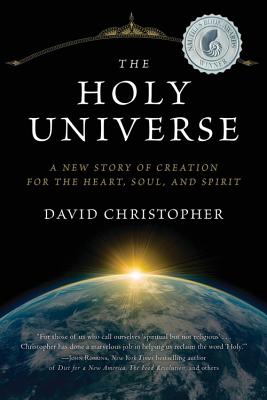 The Holy Universe
A New Story of Creation for the Heart, Soul, and Spirit
Paperback

* Individual store prices may vary.
Description
Taking an unflinchingly realistic look at the global crises we face, yet offering empowerment and hope instead of grim despair, this powerful new narrative transforms the cold, scientific facts of the universe into a soulful story of creation that is reminiscent of humanity's stories of the ages. Told through a dialogue between a seeker and his sage, the worldview developed here transcends dogma and belief, giving readers a new way to reconnect with the cosmos. Human history is grounded into the larger history of the universe, revealing a context for understanding how humanity has created these global crises and what we can do about them. Through the dialogue, the seeker realizes his importance in the larger story and finds his path in the midst of the turbulence of our times.
New Story Press, 9780985933906, 370pp.
Publication Date: September 23, 2013
About the Author
David Christopher is a "spiritual but not necessarily religious" thinker, speaker, and researcher. He is most influenced by Brian Swimme, Thomas Berry, Miriam MacGillis, and James Lovelock, as well as those in the discipline of "Big History" such as David Christian and Fred Spier. He lives in Santa Rosa, California.
or
Not Currently Available for Direct Purchase