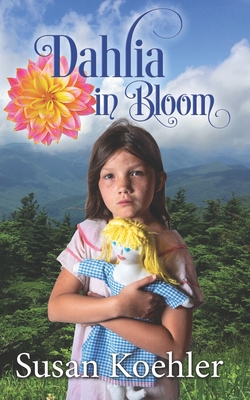 Dahlia in Bloom
Paperback

* Individual store prices may vary.
Description
Can a person just decide to give up feeling scared?
It's 1933, and Dahlia Harrell lives in the Blue Ridge Mountains in a hand-me-down cabin built by her Grandpap's Uncle Zeke. At eight-and-three-quarters, Dahlia knows all about being scared. She's scared of snakes, high-up places, dark nights, and a mean ol' sister named Celia. What she doesn't understand is the new president's nonsense: The only thing we have to fear is fear itself. Dahlia decides that enough money can buy away any reason she has for feeling afraid, and she sets her hope on the rumor of a treasure buried beneath Zeke's cabin. However, when her family is uprooted to become tenant farmers in a distant community, Dahlia's quest for fearlessness ultimately sets her on a path of recklessness. What she fails to realize is that the secret to living a fearless life has been hers all along. And that treasure? Well, it just might hold the answer after all.
Praise For Dahlia in Bloom…
"Though Dahlia's world is small, her life on Harrell Mountain is full of wonder, mystery, and big dreams . . . A well-crafted, beautiful novel about a fraught childhood moment." -- Kirkus Reviews (starred review)
Turtle Cove Press, 9780985943882, 160pp.
Publication Date: July 10, 2019
About the Author
Susan Koehler has been an educator for more than three decades and a writer for as long as she can remember. She has taught students from kindergarten to college, working to instill a love of reading and writing. Her earlier publications include five non-fiction books for children and four professional development books on the teaching of writing. Dahlia in Bloom is her first work of fiction. Susan and her husband live in Tallahassee, Florida, where they enjoy outdoor activities, cooking, and spending as much time as possible with their five very busy children and two adorable grandchildren. Contact Susan at www.susankoehlerwrites.com or www.turtlecovepress.com.