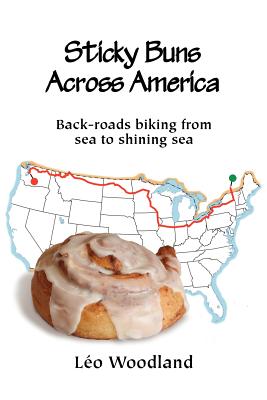 Sticky Buns Across America (Paperback)
Back-Roads Biking from Sea to Shining Sea
McGann Publishing LLC, 9780985963606, 212pp.
Publication Date: August 6, 2012
* Individual store prices may vary.
Description
Sticky Buns Across America is the story of one of the four continents and one of the countries Leo Woodland has crossed by bike, this time with patient wife Steph: a tale of riding across small-town America (and occasional bits of Canada, although to Americans that doesn't count). It's not a tale of heroic battling with storms, riots, poison ivy, Americans and other problems. Instead, sit back and enjoy an eccentric account of encounters made and experiences lived. Plus, it has to be admitted, a lot of sticky buns eaten.