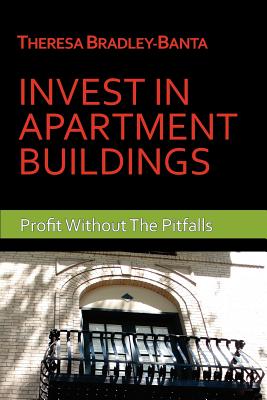 Invest In Apartment Buildings
Profit Without The Pitfalls
Paperback

* Individual store prices may vary.
Description
Invest In Apartment Buildings Profit Without The Pitfalls is a no-holds-barred guide to successfully investing in multifamily buildings. This Bradley-Banta compendium includes everything you need to know-the good deals and the "don't go there" ones; exit strategies-and the fact that you must have more than one; repositioning a property (it's a lot more than fixing it up); negotiating the best deals (let go of being liked); understanding the real numbers and using them to your advantage; and the often ignored value of building a first-class team. Theresa Bradley-Banta's Invest In Apartment Buildings features tales from the real estate fast lane that only Bradley-Banta shares. It fills you in on the so-called "guru snafus"-the pitfalls that occur because investors follow the advice of the "gurus" of the moment-and lets you in on every aspect of the deal from start to finish.
Big Fish Top Dogs Publishing, 9780985968106, 236pp.
Publication Date: November 28, 2012
About the Author
Theresa Bradley-Banta, Founder, Theresa Bradley-Banta Real Estate Consultancy, is a -highly successful investor in apartment buildings and multifamily properties across the U.S. She shares all that she knows so that readers, like her consulting clients, beginners and professionals alike, become ever more successful investors and increase their cash flow and net worth. The -Theresa Bradley-Banta approach to successful investing involves honesty. First, no hype. Second, no-holds-barred when it comes to sharing information that leads to success. Her website is one of the most popular in the field for real estate mentoring programs, free resources and articles on multifamily real estate investing. Theresa Bradley-Banta is a Winner of the Stevie Award for Women in Business, Entrepreneur of the Year, Business Services. In addition to real estate investing, consulting and mentoring Theresa Bradley-Banta is a musician, award winning graphic artist and owner of multiple businesses. She and her husband Richard live in Colorado.